The DLB 5-15 is a versatile, very efficient, and stable 5 GHz CPE. This product is equipped with an extreme output power (up to 29 dBm) 802.11n MIMO radio wrapped securely inside a robust, well designed and a small form factor enclosure. The robust hardware is coupled with a 15 dBi directional panel antenna; ideal for short to medium range applications.
The enclosure is made of polycarbonate plastic with UV inhibitors to provide years of outdoor exposure in direct sunlight without cracking. Tested to meet vibration, temperature, drop, salt, fog, and electrical surge standards to ensure a high level of reliability and backed by a two-year warranty. It is equipped with a grounding lug and a grounded 24-volt PoE to allow a professional installation, resistant to electrical surges.
Highlights:
5.150 - 5.850 GHz (FCC 5.150 - 5.250 and 5.725 - 5.850 GHz)
80,000 PPS
170 Mbps capacity
High output power 29 dBm radio
Integrated directional 15 dBi panel antenna
Powerful OS
Smart polling data transmission protocol (iPoll 2)
Free WNMS (WNMS – Wireless Network Management System)
Responsive HTML 5 based GUI
Pole mounting option
Distance recommendations
PTP mode -> 7 km
PTMP mode-> 5 km
New Hardware platform
Powerful new generation CPU ensures better performance delivering higher up to 170 Mbps capacity and almost 2 X higher packet per second rate (80000). Narrow (5 and 10 MHz) channel support ensures steady performance in noisy environments. More RAM improves the performance with multiple users connected to a single base-station and larger flash stores a 2nd failover firmware image.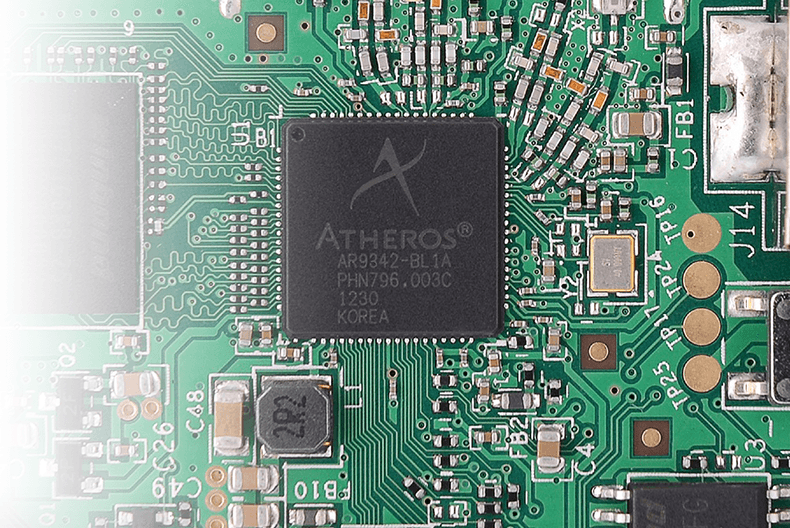 Integrated surge protection
3 kV line to ground and 1 kV line-to-line protection allows operating in a harsh weather conditions and unstable electrical installations.
New OS
New operating system includes all the essential features for point-to-multipoint networks. User interface is built using HTML 5 technology with responsive design. Among the new features there are IPv6 bridge and router support, SSDP and Bonjour device discovery options, flexible traffic shaping and SSTP client. New generation DLB devices are backwards compatible with APC series from Deliberant even when using iPoll protocol. In order to achieve this a new firmware image has to be installed on all APC devices (v7.0 or later).

iPoll 3 – enhanced performance protocol
LigoWave's iPoll™ PTMP (Point to Multi-Point) proprietary protocol is an innovative solution to eliminate transmission congestion and close cluster interference created in PTMP wireless installations.