More info
The TVHUNTER+ is a small handheld easy to use meter, that has
been designed for the installation of Digital Terrestrial Television
for both DVB-T and DVB-T2 systems. The TVHUNTER has become
a widely popular tool for DVB-T antenna alignment. The key factors have
been its small pocket size and ease of use, still offering proper measurements.
As a natural evolution, TVHUNTER+ is now available allowing
full compatibility with DVB-T2 standard for the High Definition digital
terrestrial TV broadcasting.
SPECIFICATIONS TVHUNTER+

FREQUENCY RANGE
170 MHz to 858 MHz (UHF)
MEASUREMENT POINTS
50 maximum
RF INPUT
Universal, including BNC, DIN and F interchangeable adapter
DVB-T2 MEASUREMENTSS
Channel power, MER, CBER, VBER, Link margin
DVB-T MEASUREMENTS
Channel power, MER, CBER, VBER, Link margin
ACCESSORIES
Mains power adapter
F to BNC/DIN/F adapters
Mains cord
Car lighter adapter
Carrying suitcase
Carrying belt
USB 2.0 connector cable
Quick Reference Guide
EASY TO USE: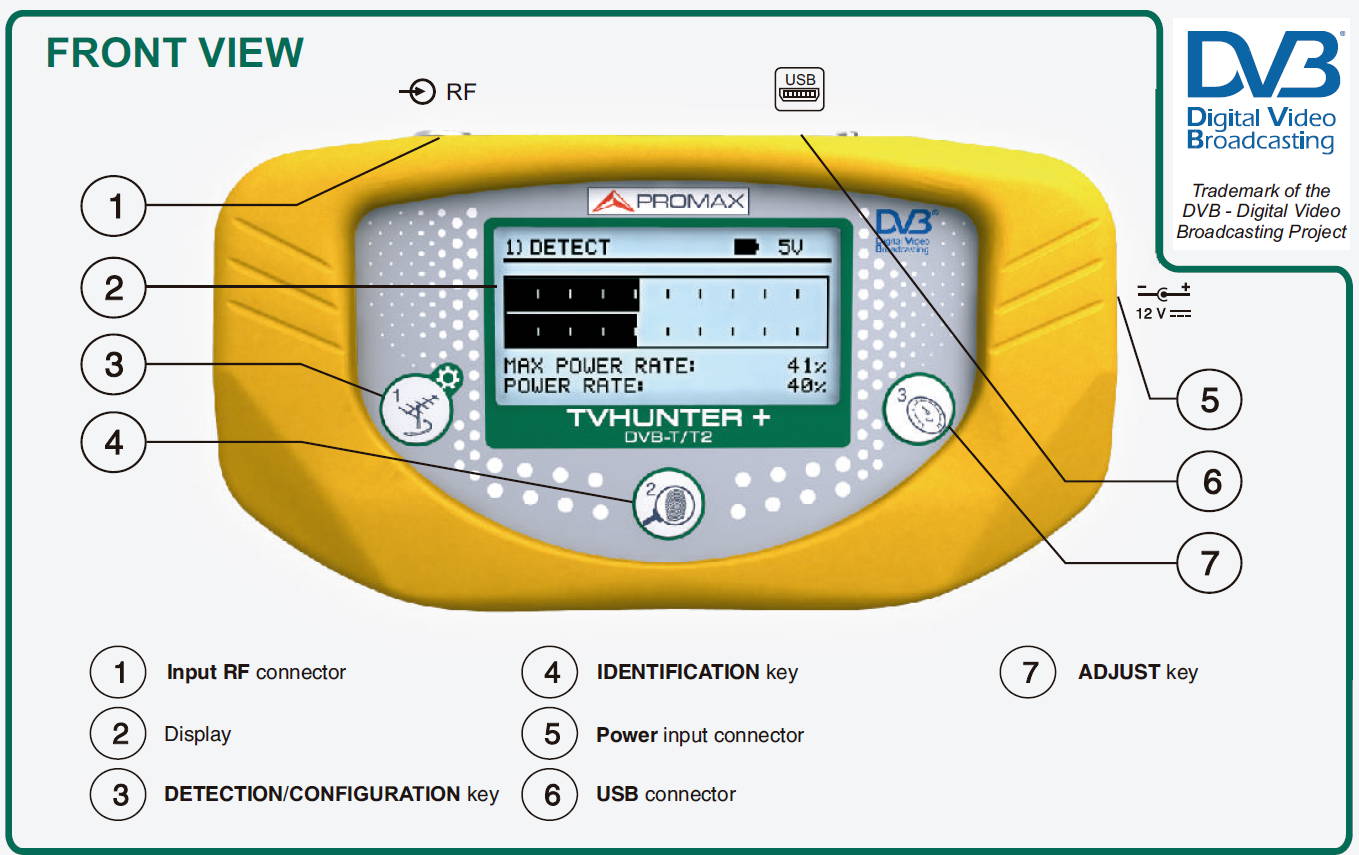 1.Detection

It detects signals from any analogue or digital terrestrial broadcast with the built-in wide band detector. In this mode the meter shows information about the received signal power in the form of two graphic bars with two different time constants and an audible indicator to help align the aerial to the optimum detection.
2.Identidfication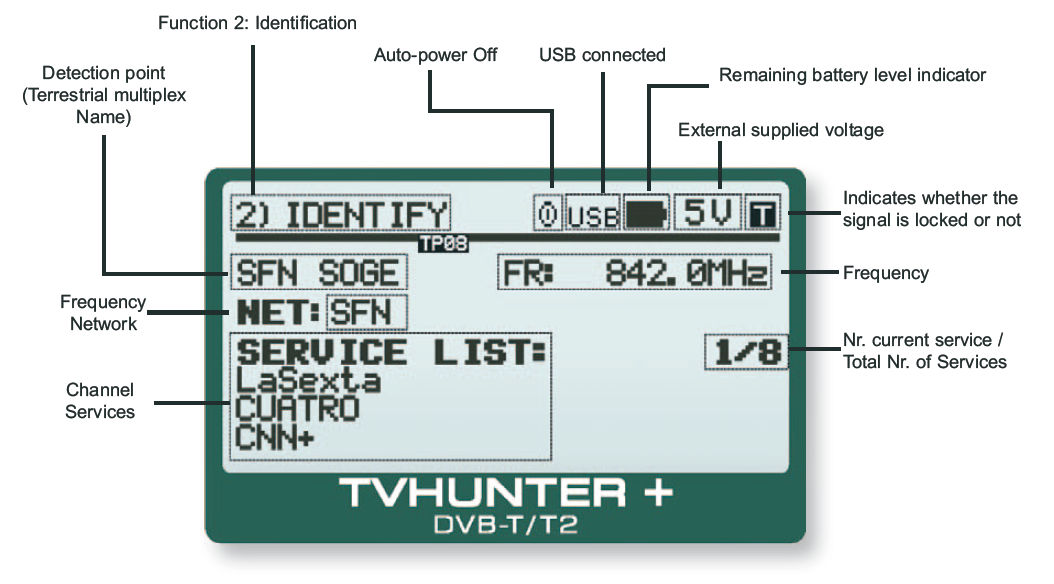 In this mode the TVHUNTER+ shows information about the received digital channel
and programmes included in the service list as well.
3.Adjust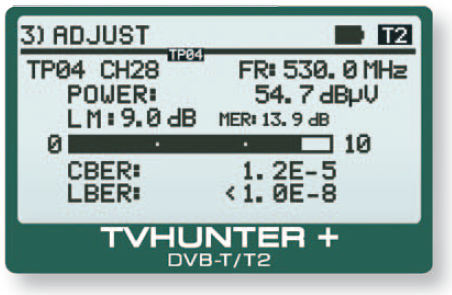 It allows fine pointing the reception antenna, to optimise the digital measurements such as channel power, MER, VBER and CBER on preselected channels. All information is displayed on the screen in a very convenient way so that optimising the aerial alignment becomes really easy. MER in particular is shown numerically and through a graphic bar as well. VBER and CBER can be shown together or graphically.